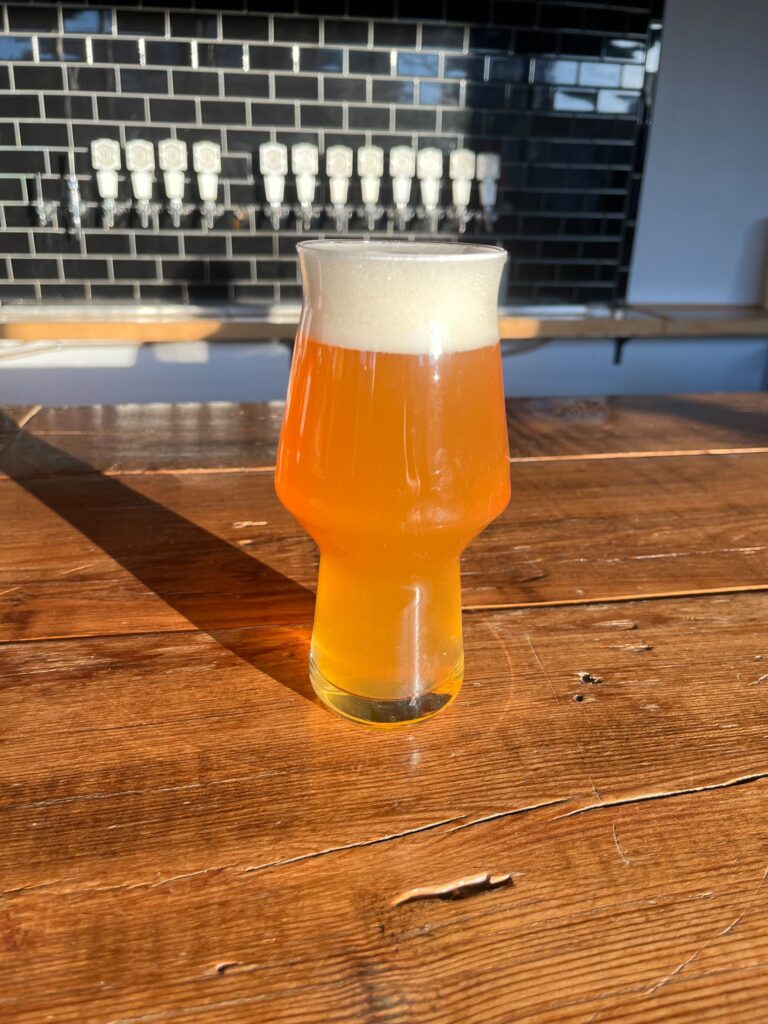 Our popular Atlas West Coast IPA on tap now!
Flavor Profile
This west coast style IPA, brewed with Altus, Columbus and Chinook hops, features prominent resiny, earthy and piney notes  with more subtle tangerine and citrus character. It finishes dry with an assertive hoppy bitterness.
History
The history of India Pale Ales stretches back to when the British Empire expanded into India. Unfortunately, after a hot months-long journey from England to India, traditional ales arrived flat and flavorless. Therefore, brewers began to create hopped up (pun intended) beers, and this slightly bitter ale became a big hit. Fast forward to the American brewery boom of the 1980s, and we find craft and home brewers experimenting with a wide range of hops. American IPAs were born, including the West Coast IPA.
West Coast IPAs
With citrus-forward aroma and tropical fruit flavors, West Coast IPAs are typically bright and refreshing. Unlike more balanced IPAs, West Coast IPAs are hoppy by design. Rochester Brewing and Roasting's Atlas West Coast IPA is no exception, with its assertive bitterness and piney flavor. For other IPA fans, Rochester Brewing recently released Minerva, our New England IPA.
Did You Know?
Atlas West Coast IPA comprises our Gods and Goddesses series. According to Greek mythology, Zeus condemned Atlas to support the entire heavens for all eternity because of his role in leading the Titans to battle against the gods. He is a fitting model for our West Coast IPA since he is said to have stood at the westernmost ends of the earth. His reputation for strength is balanced with skills in philosophy, astronomy and mathematics.