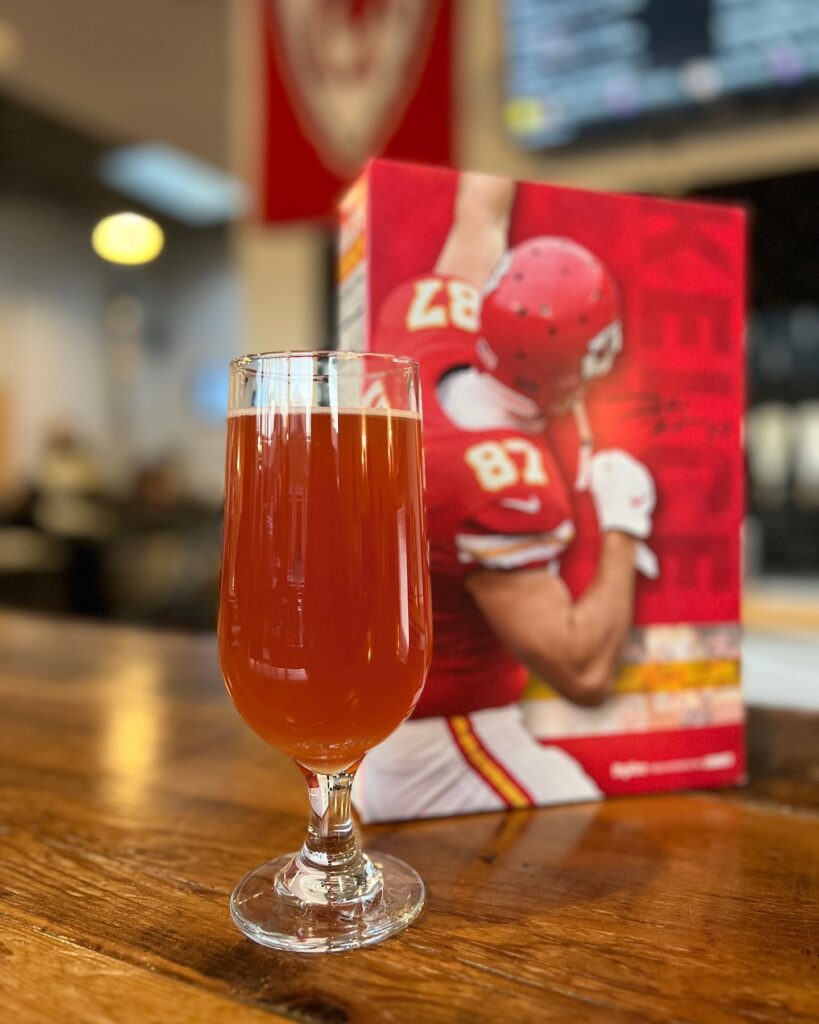 We are hosting a Super Bowl Party at Rochester on Sunday, Feb. 12, 2023, at the Kansas City Crossroads location, 2129 Washington. In addition to craft beer and freshly roasted coffee, we will have drink specials and lots of TVs for the best game day experience.
Chiefs Red Beer
You can get in the spirit with our sparkling Chiefs red Black Currant Sour or one of our other freshly tapped craft beers. Minerva New England IPA and Atlas West Coast IPA are back on tap as well as the refreshing Blueberry Lemon Sour and the ever-popular juicy Pear Cider. Rochester also recently started selling Boulevard's Quirk hard seltzers.
Limited Edition Coffees
Coffee lovers can enjoy one of our specialty coffee beverages. These include Rochester's limited edition chocolate covered strawberry mocha or cookies and milk latte. And if you need to pick up something for your sweetheart (Valentine's Day is just around the corner), pick up a bag of Rochester's signature Love Potion No. 2 blend. Freshly roasted in house, Love Potion No. 2 artfully blends coffee beans from Costa Rica and Ethiopia for a medium body with a touch of brightness in the cup. Rochester also boasts a full slate of sandwiches, burritos and pastries as well as tea, lemonades and Palmers.
Drink Specials
From 4 p.m. 'til the game is over Super Bowl Sunday, Chiefs fans enjoy $1 off full pours to keep the good juju going. So get your friends together and meet downtown for a Super Bowl Party at Rochester Brewing and Roasting. There's also a rumor that Jesse is bringing his whistle so he can run around the taproom blasting it every time the Chiefs get a TD!