When we started Rochester we thought we'd have just a little room for get-togethers. Then we found this really great space and it was larger than we thought. But it was ours, we just knew it. Now, we have a space that can be open to the cafe/taproom or totally private closing the garage doors. It seats up to 95 people and we've had small gatherings, large celebrations, sports tournaments, hosted events and more in our space. It can be transformed into anything for anything.
Our event space is located in the heart of Kansas City in the Crossroads District sitting just behind Union Station. Contact us today to reserve your tables at no cost or host your private event here if you want to be more secluded. Here is a bit more information below.
Also, we've had a lot of questions about how the space can be transformed with seating for some events. We thought we'd draft up a few so you can see what that could look like at the max capacity. Explore our floor measurements and a layout idea below.
Please reach out if you have any questions [email protected] – You can see all our pricing on our events page here.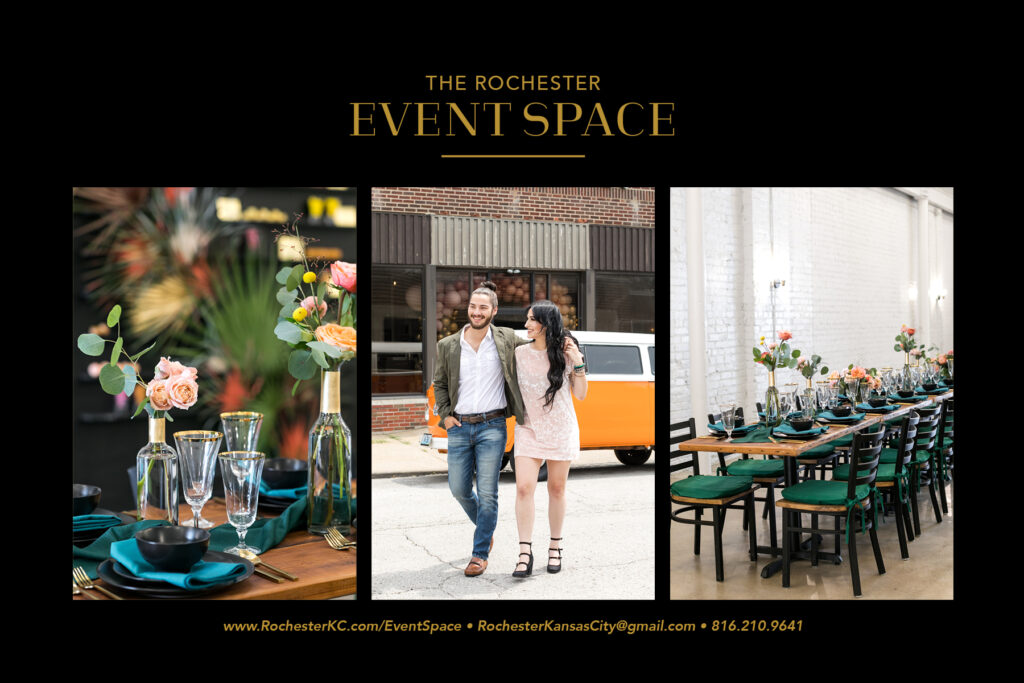 Hopefully this is a better visual for linens, chairs, some decor etc. See a basic floor plan of this below.