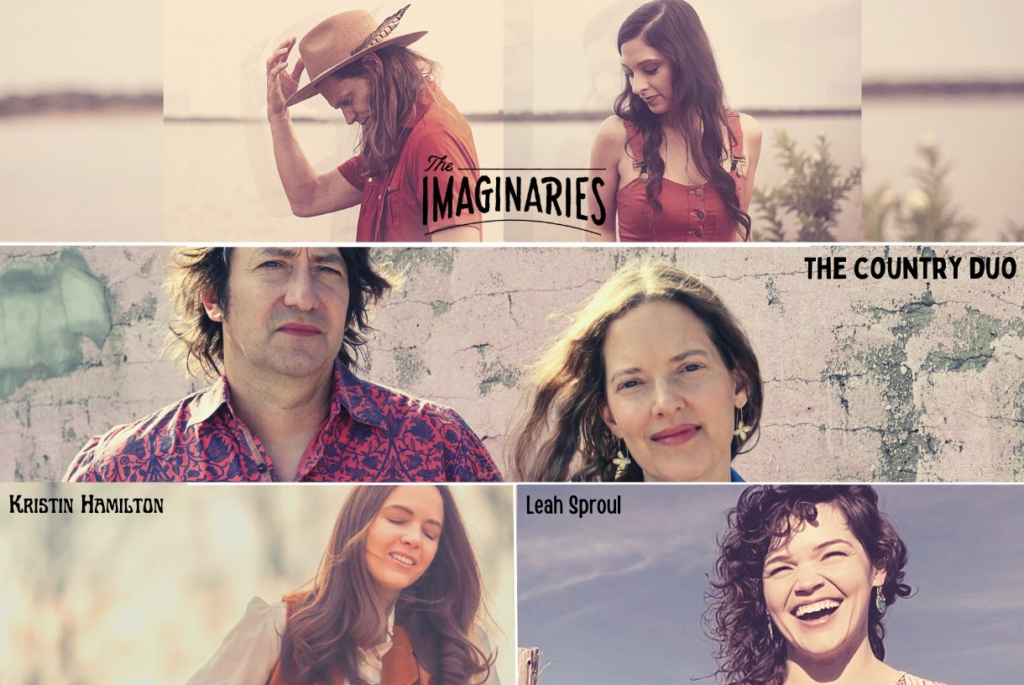 First Friday Concert Announcement: Please join us at Rochester's Crossroads location for a special musical event from 6-9 p.m. Friday, Feb. 3. Well-known Oklahoma-based band, The Imaginaries, headlines the event. Local favorites The Country Duo, Kristin Hamilton and Leah Sproul will also perform!
The Imaginaries
Comprised of husband and wife duo Shane Henry (guitar, vocals) and Maggie McClure (piano, vocals), The Imaginaries blends sweet vocals and blues-rock grit for their own blend of Americana music. The Imaginaries have opened for or toured with BB King, Etta James, the Neville Brothers, Sara Bareilles and more. They also made their debut as film producers with the upcoming feature film, A Cowgirl's Song, featuring their original music.
The Country Duo
Our Wednesday music regular Kasey Rausch joins her duet partner, Marco Pascolini as The Country Duo. They have performed their soulful country sound everywhere from Nashville to Austin. Their debut EP was recorded live by invitation at the legendary Sun Studios in Memphis and televised as part of the Sun Studio Sessions.
Kristin Hamilton
If you haven't been to one of our Wednesday night shows, now is your chance to hear Kristin Hamilton! A Kansas City singer songwriter, Kristin's soul-stirring songs feature folk country tinged with the sweet flavor of bluegrass. She has performed at music festivals and venues across the region with The Heat and recently released a debut solo album, "Touch of Blue."
Leah Sproul
Leah has been described as an old soul with the vocal phrasing of Patsy Cline and melodic writing of Carole King. Leah's music forges deep connection through storytelling, humor and honesty.
Join us Friday Feb. 3!
See you at Rochester for freshly roasted coffee, craft beer and a First Friday concert you won't want to miss!
There is no cover for the event, however band donations/tips are appreciated!