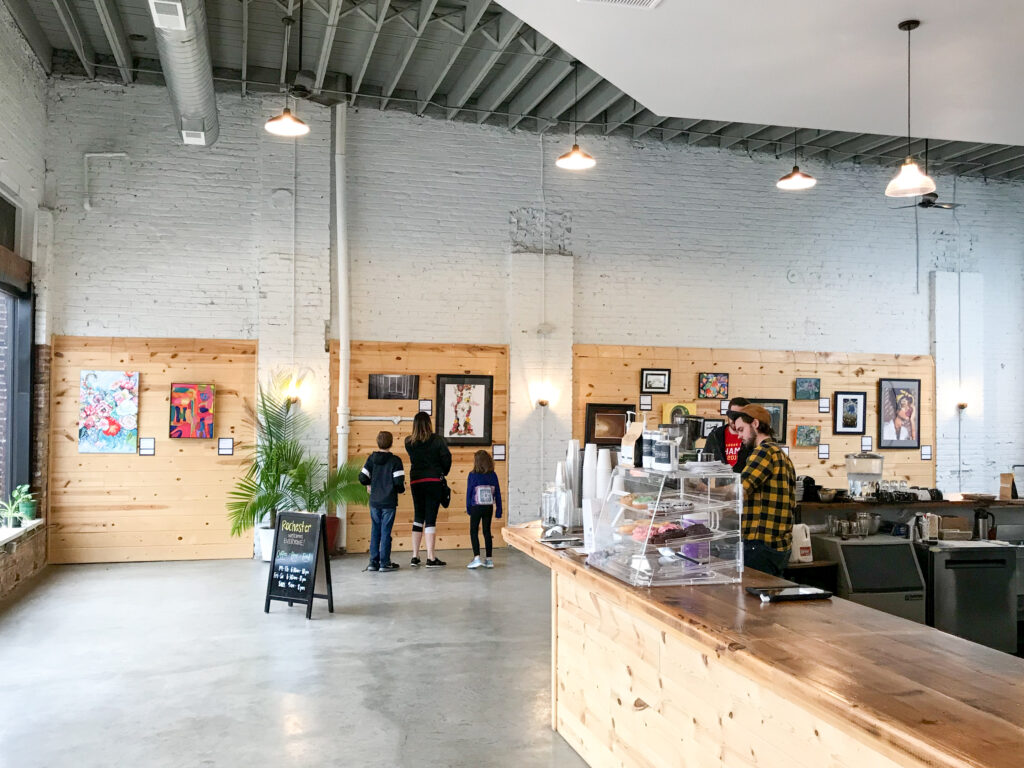 We are excited to announce we will be re-opening our taproom/cafe for dine in customers effective Monday June 1st.
Our hours are currently:
Mon, Tues, Thurs – 6:30am-8:00pm
Wed, Fri, Sat – 6:30am-9:00pm
Sun – 6:30am-6:30pm
We will resume limited breakfast burritos, quiche, and sandwiches.
Our space features a 1200 sq/ft taproom/cafe and a 1400 sq/ft event space that will allow LOTS of space while still being able to accommodate your party. Your safety is our priority and we will strive to follow the cities guidelines for re-opening by instituting the following guidelines:
1- Employees will wear masks when helping customers. We would like if you would wear a mask until you get to your table but we will not require it.
2- Employees will wash hands before assisting in drink/food prep.
3- We will sanitize tables and chairs in between customers.
4- Bathrooms, surfaces, and common areas will be cleaned and sanitized continuously throughout the day.
5- We will only use plastic (single use) cups and trays at this time.
6- All tables will be separated by 10ft.
7- Hand sanitizer will be provided.
While we are excited to see your beautiful faces we ask that you are patient with us as we are trying to figure out our groove and if you are not feeling well, please stay at home for your safety and the safety of others. #rochesterkc
*Blog cover photo featured is from 2019*